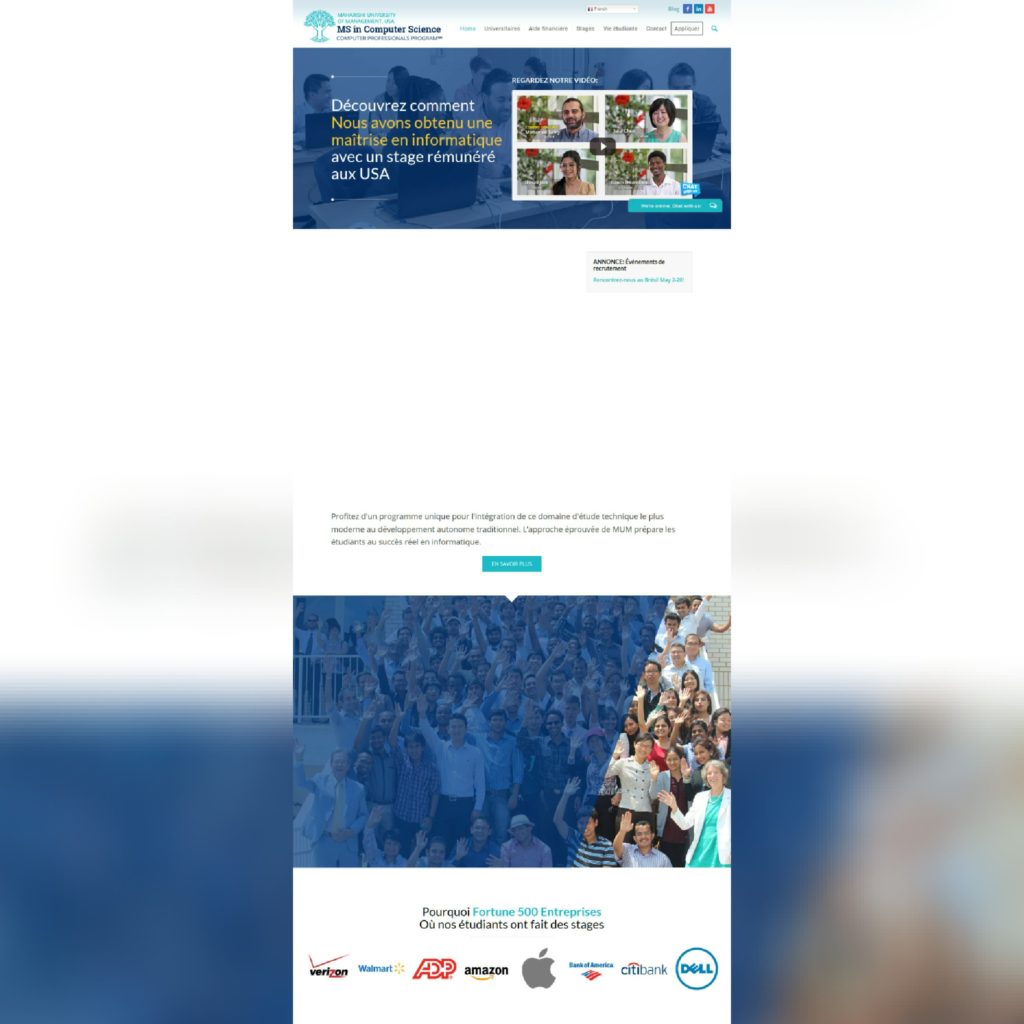 Computer Professionals Program
About the Computer Professionals Program
We have incorporated the leading personal development technologies for maximizing success and creativity in our curriculum.  All students learn the Transcendental Meditation® technique to improve their learning ability, quality of life, relief from stress, academic and job performance.
The Transcendental Meditation® technique (TM) is a simple, natural, effortless mental technique practiced by all students and staff at the University for 20 minutes twice each day.
Over 380 peer-reviewed scientific studies support the benefits of this simple mental technique to produce deep relaxation, greater intelligence, recovery from stress and more energy.
TM is not a religion, philosophy, or lifestyle and requires no belief. It is the most effective and widely researched method of self-development in the world, and has been learned by millions of students and businesspeople.
VISIT SITE