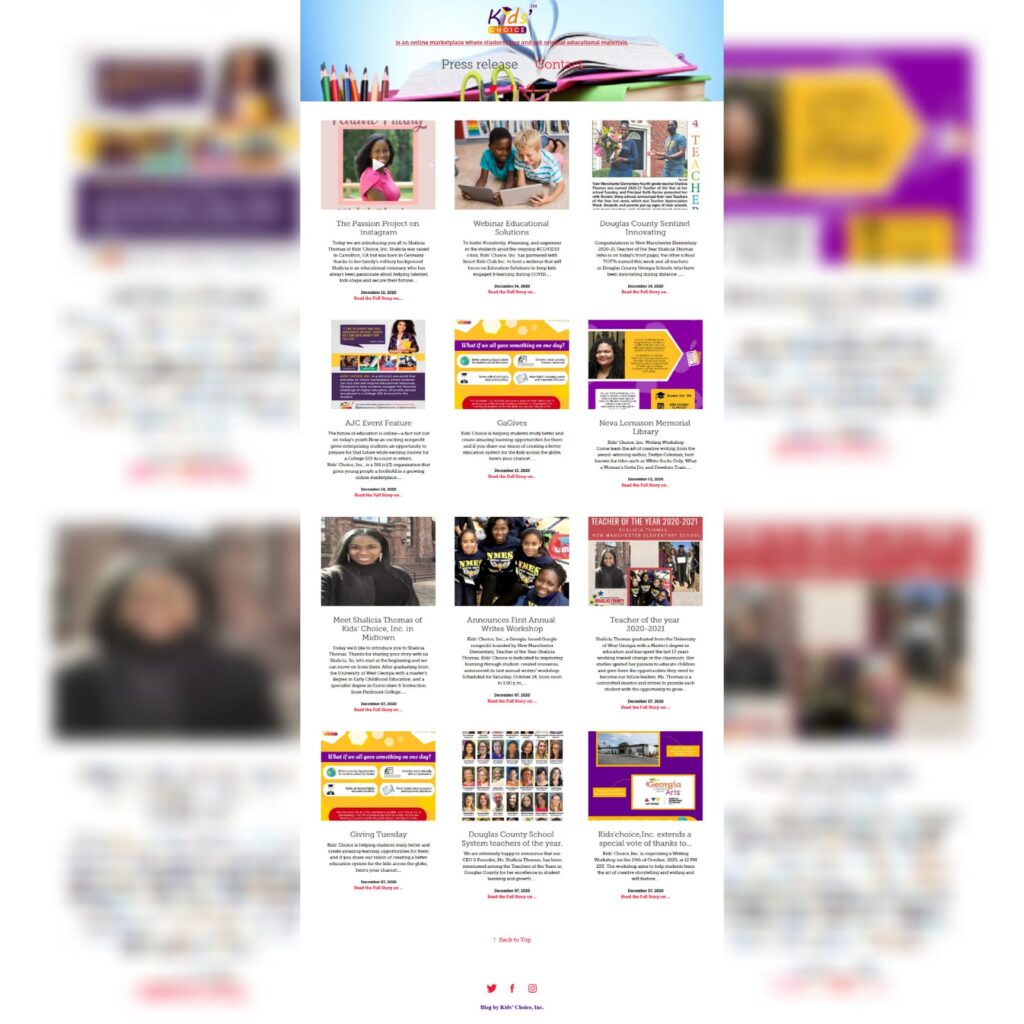 Blog by Kids Choice
About the  "Kids Choice"
Kids Choice is an online marketplace where students buy and sell original educational materials.
Kids' Choice Inc. is a movement, a 501(c)(3) charitable organization, created to improve learning through student created resources. Any grade-school student may participate, as well as students currently enrolled in a college or technical school. Students will create technology-enhanced resources to reach the general student population. The goal of Kids' Choice Inc. is to create educational resources for students by students. Kids' Choice Inc. is about students taking charge of their own learning for college preparation and career readiness. The students will create educational products to teach other students. Kids' Choice Inc. gives the students the power and choice of learning the curriculum while earning scholarships for school.
Visit Site